Monday, January 30, 2012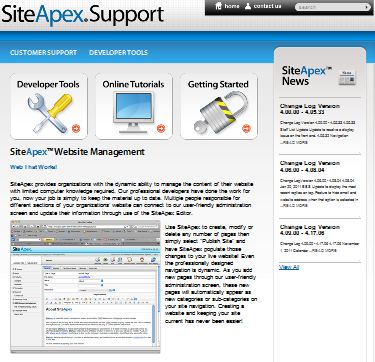 As part of the new SiteApex 5 launch we are excited to introduce to you our new SiteApex Support website!
The new support site is located at:
support.siteapex.com
and can be easily found under the Help area in your SiteApex Admin. This is where we will be adding new support content to help in your everyday needs of editing and managing your website. We will continue to update this new site as SiteApex grows and as new features are added.