Email Support
Please note that we do not support third party email software such as mobile phones, tablets, or Microsoft Outlook
. Any information regarding third party email software is provided for information purposes only. If you are having any problems with the software, please contact the provider of your software.
If you are having any problems with your webmail or with managing your email accounts in your cpanel, please contact us directly.
Blocking email addresses
You can block email coming from specific email addresses or domains through your cpanel.
1. Log into your cpanel at http://yourdomainname.com/cpanel
2. Go to 'account level filtering' or 'user level filtering'.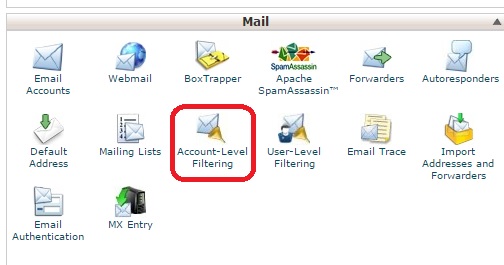 3. Click 'add new rule'
4. Set the first part of the rule to 'from'
5. Set the second part of the email to either...
a) equals - then put in a specific email address you want to block emails from.
example: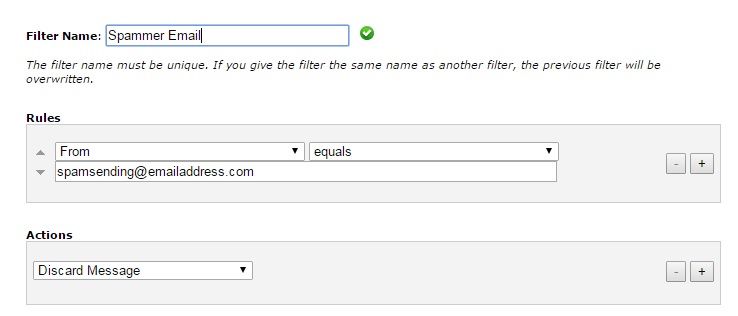 b) containts - then put a portion of the email address you want to blocks. This works well if you want to block all emails coming from a specific domain.
example: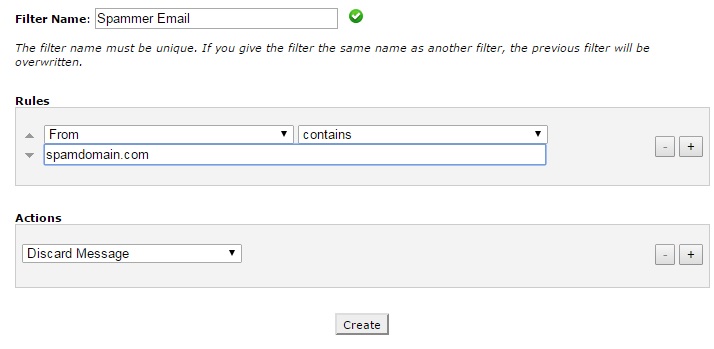 6. Set the 'action' to 'discard message' then click 'create' to save and activate the rule.