Email Support
Please note that we do not support third party email software such as mobile phones, tablets, or Microsoft Outlook
. Any information regarding third party email software is provided for information purposes only. If you are having any problems with the software, please contact the provider of your software.
If you are having any problems with your webmail or with managing your email accounts in your cpanel, please contact us directly.
How to Clear Space in Your Email Account
If you need to clear space in your email account, you can follow these steps
1. Using Webmail
1. Log into webmail at http://yourdomain.com/webmail. (replace your domain with your actual domain... ie http://siteapex.com/webmail. The username is your email address, the password is the password assigned to your email account.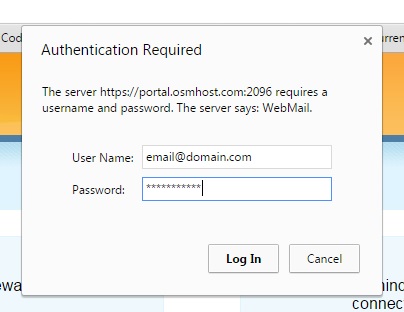 2. Once logged in, if you are not automatically redirected, click the option to read your email using Roundcube.

3. This should bring you to your inbox which will show all your emails and subfolders. Proceed to delete any unneeded emails from your inbox, sent folder, and any other folders you might have. You can select multiple emails at a time by holding down the ctrl key, then clicking on the emails you wish to delete with your mouse. Delete them by clicking the 'Delete' icon near the top of the page.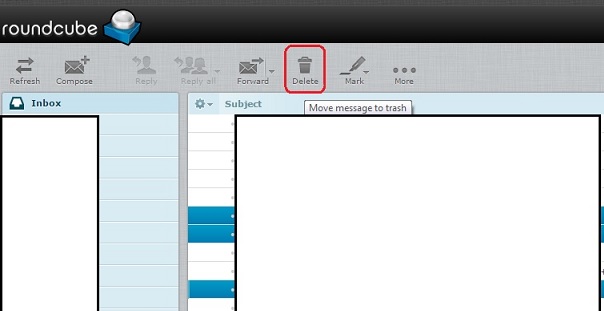 4. To make sure the space is reclaimed, you'll also need to empty your trash folder. Go to the trash folder, scroll to the bottom of the page and click 'Select', then 'All', then click the delete icon.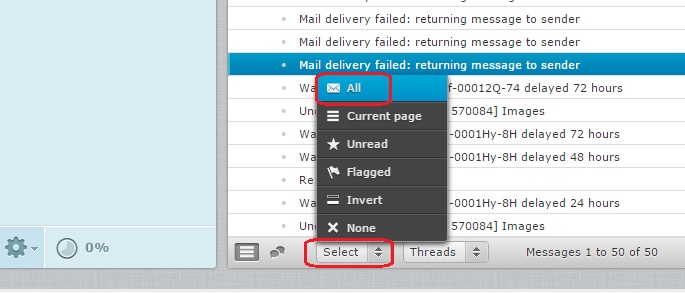 2. If You Check Your Email Using Email Software and IMAP
If you use software like Microsoft Outlook, or Mac Mail, or any other email software. And your software is set up to get your email using IMAP connection, then you can delete any emails you no longer need right in your email software. Make sure to go through all your folders, then empty your trash when you're done.
If it is required to keep emails for longer periods of time we recommend looking for an Archive feature in your email client to help keep your Inbox clean.
Outlook AutoArchive Help
Mac Mail Archive Help