SiteApex Administration Help & Tutorials
Please use the topic links below to see a list of tutorials for that particular topic or module. Or you can use the search button to search for help on a specific topic.
Note: there are a few non-default modules listed here. Please contact sales if you are interested in any of these modules.
Getting Started With The Indexed Articles Module
Indexed Articles module is useful for easy organization and management of articles and lists of resources. You can separate information by category's. This is an add-on module so please contact sales for pricing.
You will find the Indexed Articles Modules under Modules in the main Admin menu.
Features
Create unlimited categories
Category Management: activate/deactivate categories, change display order
Add Articles: title, subtitle, date, description, images, upload a related file
Manage Article: activate/deactivate articles, set publish date, change display order
Articles can be associated to multiple categories
A SiteApex Page can be setup to display multiple Categories and when multiple categories are displayed, a cool new tabbed layout is presented on the page
Search function has been added to quickly and easily let your site visitor find the article/listing of more interest to them
Once you are in the Module you will see the following options:
Listing Categories will display all categories like this: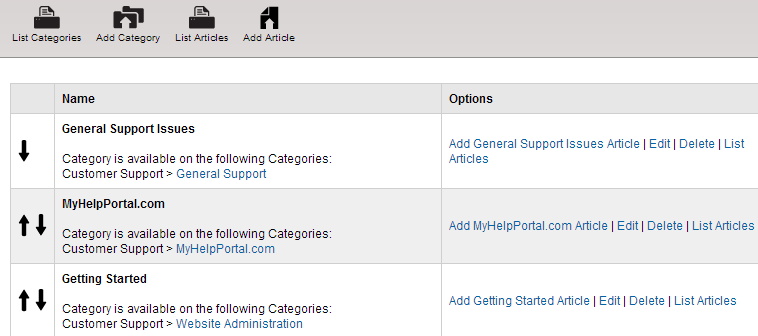 Listing Articles will display the list of articles by category. Category's in the drop down are left in alphabetical order so you can easily navigate to its articles.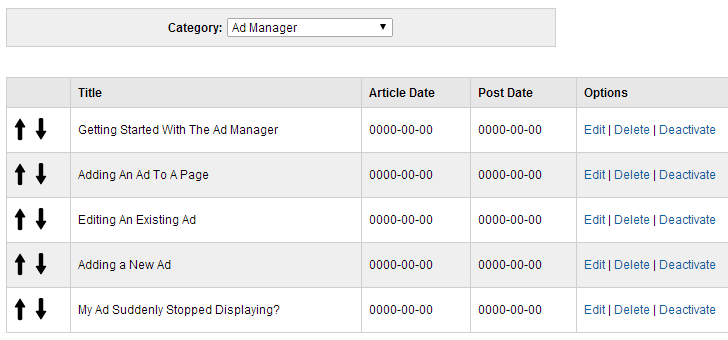 For help on adding the Index Article Module to your website
Click here